thermal regulation fabric
not too hot , not too cold . . . JUST RIGHT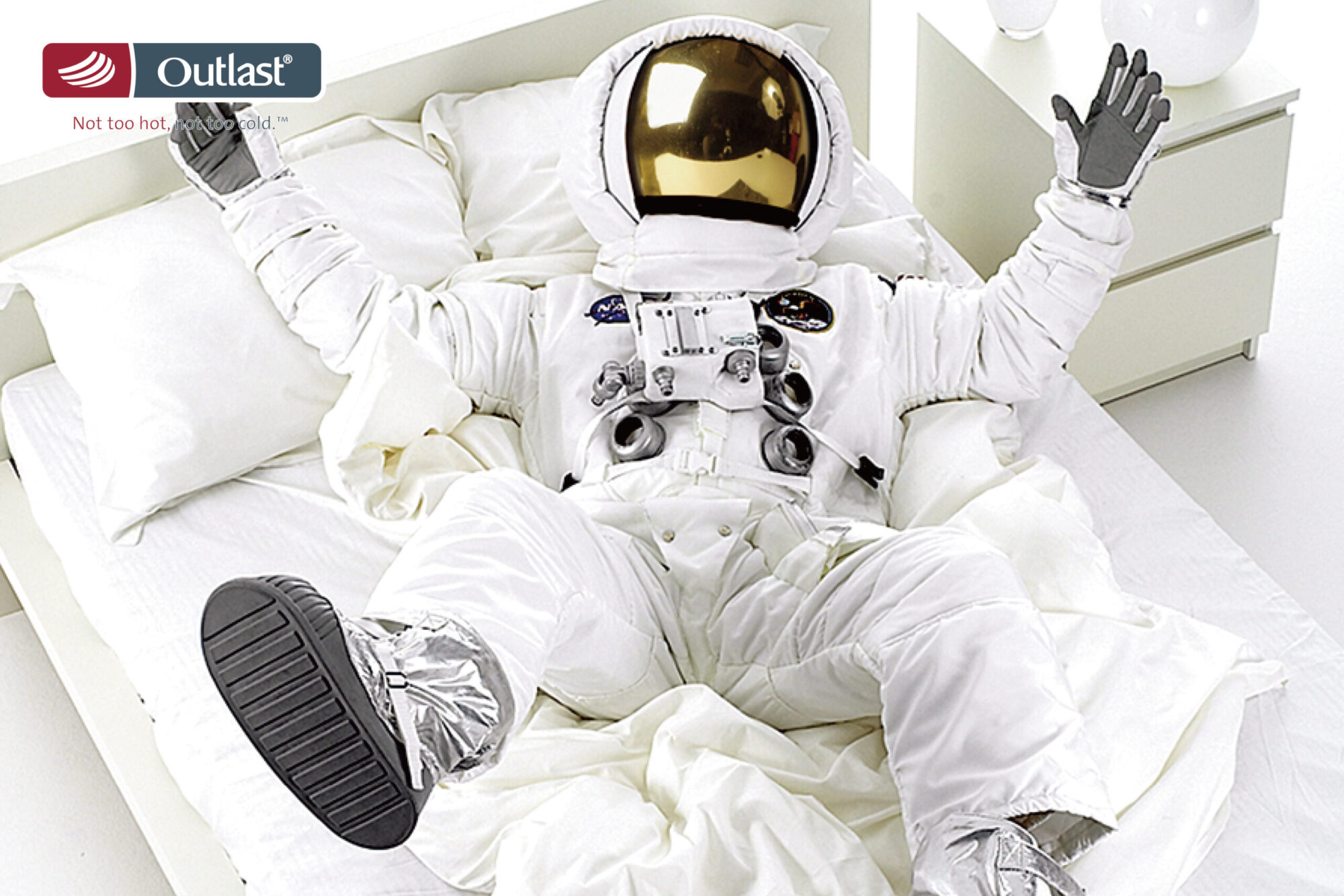 Outlast® fabric uses phase change materials (PCM) to regulate thermal and energy. This technology is originally developed by NASA.

The purpose is that it helps astronauts to maintain their body temperature in space. The thermal regulation theory is to microencapsulate phase change materials in polymer shell called Thermocules™.

Phase change materials will absorb, store and release heat according to the environment temperature in order to keep heat and moisture in appropriate balance. With Outlast® technology, it constantly keeps you feeling comfortable when your body is overheated.
We are licenced distributors of Outlast® Technologies.Liongtex is able to provide a diverse Outlast® fabric packages from coating to in-fiber.Products with Outlast® fabric can help to regulate body temperature to be in a comfort zone.
Outlast® technology will absorb the heat and release it back to your body when you are cold. It not only balances your body temperature but also reduces the chance of sweating. According to research, Outlast® products assist to decrease 30 ~ 50% of perspiration.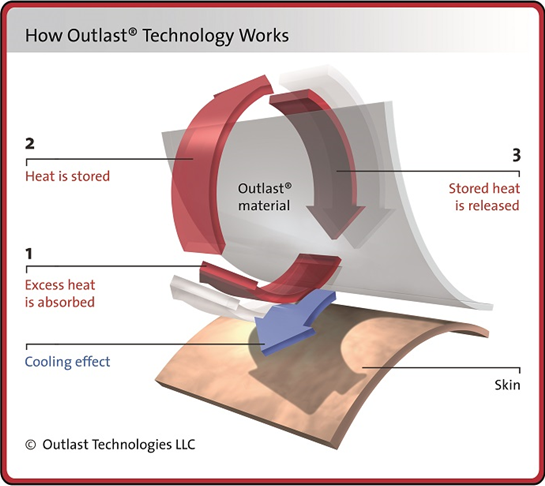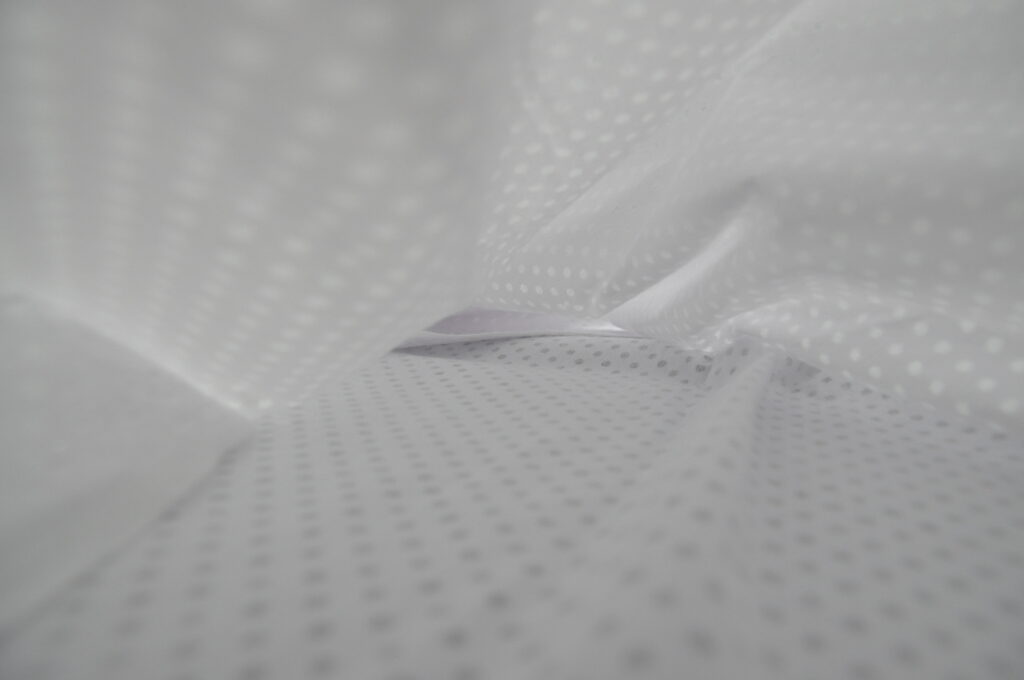 Outlast® coated composites use phase-change substances coated on fabrics to become composite materials with high heat storage capacity, which can be used on products that do not contact with the skin directly, such as: outerwear, footwear, bedding, gloves, seats, etc.
This process can combine a variety of materials, such as bedding, which is lined with nonwovens, and outer jackets, where the Outlast® technology coating can be applied to the lining.
Outlast® coating materials are processed on textiles and are mostly used as inner linings for middle or outer layers, and customers are free to choose any lining design they want.
Outlast® In-fiber or Yarn
Outlast® in-fiber which is fabrics made with Outlast® phase change materials into the fiber, and then spin the fiber into yarn, and then weaved or knitted into fabrics, such as socks; or fabrics into finished products, such as shirts and hats.
Outlast® in-fiber fabrics can be used into products next to skin.
Feature
Active temperature management

Not too hot, not too cold…just right

Helps reduce excess perspiration

Improve wearing comfort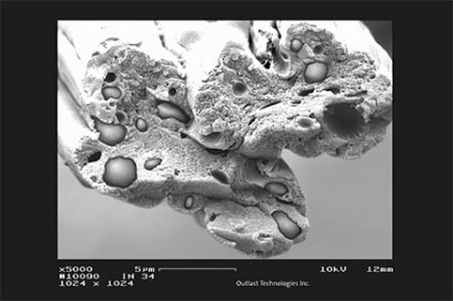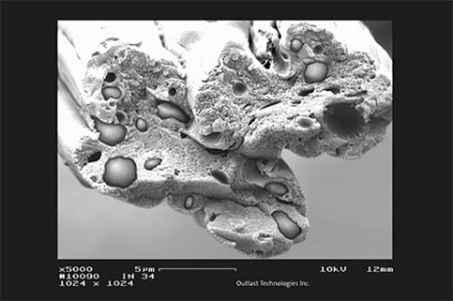 The phase change material of Outlast® is mixed into the yarns of the in-fiber fabric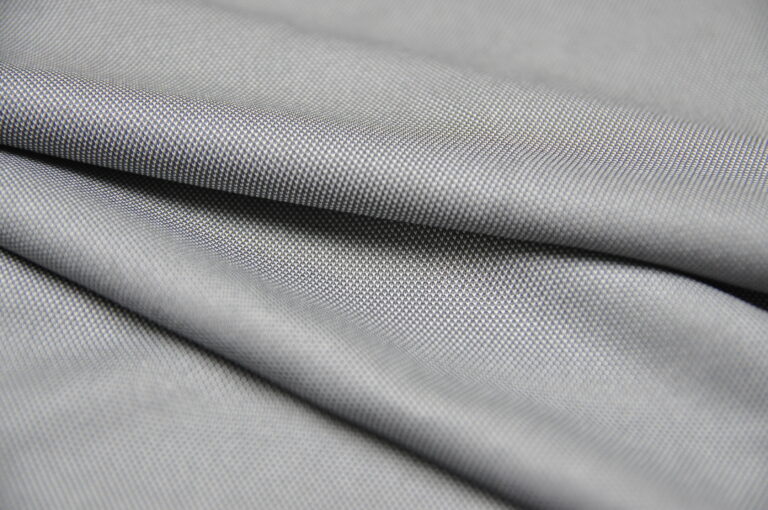 Smart temperature management fabrics
How Outlast technology works
SEND US INQUIRY IF YOU ARE INTERESTED IN PERFORMANCE APPAREL FABRICS AND TEXTILES