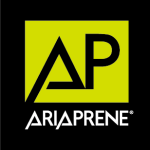 ecosmart lamination textile
ENVIRONMENTALLY FRIENDLY
NON-TOXIC
odourless
The lamination technology used in the composite material avoided traditional solvent technique. Utilizing patented water-based adhesive lamination technology with comparable strength.

ARIAPRENE® is an environmentally friendly, non-toxic, lightweight and flexible foam-core fabric material.

Based on the concept of environmental protection and love for the earth, ARIAPRENE® is committed to the development, its value is to make waste reduction and regenerate waste into new production.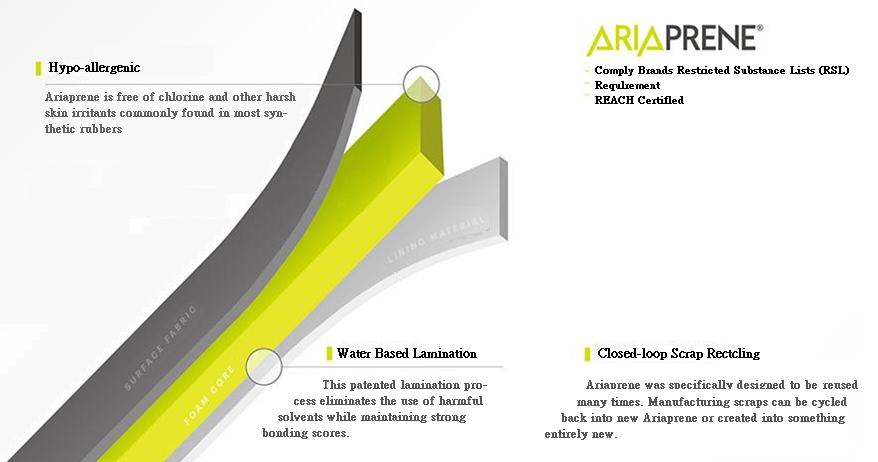 Developed from the ground up with clean technologies such as toxic free foam, and solvent free lamination,ARIAPRENE@ originated as a performance material for footwear and has evolved over the years to become a full movement support platform.
ARIAPRENE@ represents a new class of materials, opening the door for product innovations previously unavailable in footwear, apparel, and technical performance gear by filling a void in lightweight movement support materials.
The foam-coretechnology is now being used in a wide range of applications for foot wear, apparel, acces sories and equipment.
SEND US INQUIRY IF YOU ARE INTERESTED IN PERFORMANCE APPAREL FABRICS AND TEXTILES