TMY cotton-like mechanical elastic environmentally friendly yarn does not need to be sanded and has a sanding effect, and will not cause marine pollution

Without knitting with PU elastic yarn (Spandex), TMY may create great elastic elongation and recovery rate.
It is a kind of yarn produced by making full use of technology to produce raw materials and drawing false twist technology yarn.
Use sustainable raw materials〝Recycle Polyester〞 & Lycra Company 〝Recycle T400〞

Bringing new spinning concepts and technical refinementextensions, to achieve the friction false twist technology of overfeeding ratio.Overfeeding false twisted textured yarn : good elasticity, high elongation, good bulkiness, high strength and high coverage.

The general dyeing process can be used, and there is noneed for special dyeing and finishing methods to have good dyeing reproducibility.
Areas of use
Bottom and Outer for fashion, sportswear, and function
Construction
Multifariousness, for example, non-elastic or one-layer and multi-layer fabric-constructions.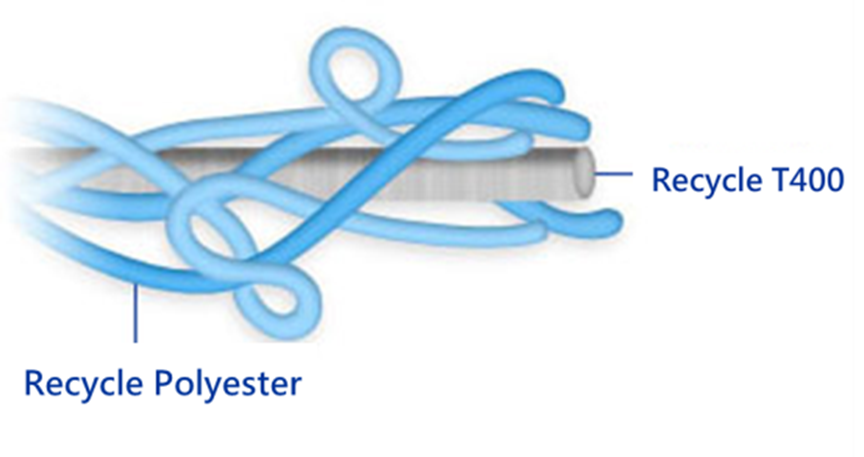 SEND US INQUIRY IF YOU ARE INTERESTED IN PERFORMANCE APPAREL FABRICS AND TEXTILES