Ultimate vapor control for base layer
Different from the moisture-absorbing and quick-drying additives on the market and the yarn material ends with special structure type make differences than normal textile.

Our company has developed a one-way wicking technology to create differences between the outside and the inside through the fabric structure.

The pressure difference allows the sweat to quickly spread to the surface through the pressure difference and keep the skin dry and comfortable.


ㆍPush the sweat into the inside fabric
ㆍPull the sweat out of the outer layer
ㆍStructure wicking with patent protection
ㆍSweat is pushed into the inside layer fabric
ㆍSweat will be pulled and spread out by the outer layer fabric
ㆍThe inside fabric keeps the skin stay almost dry
ㆍ On the outer side sweat evaporate easily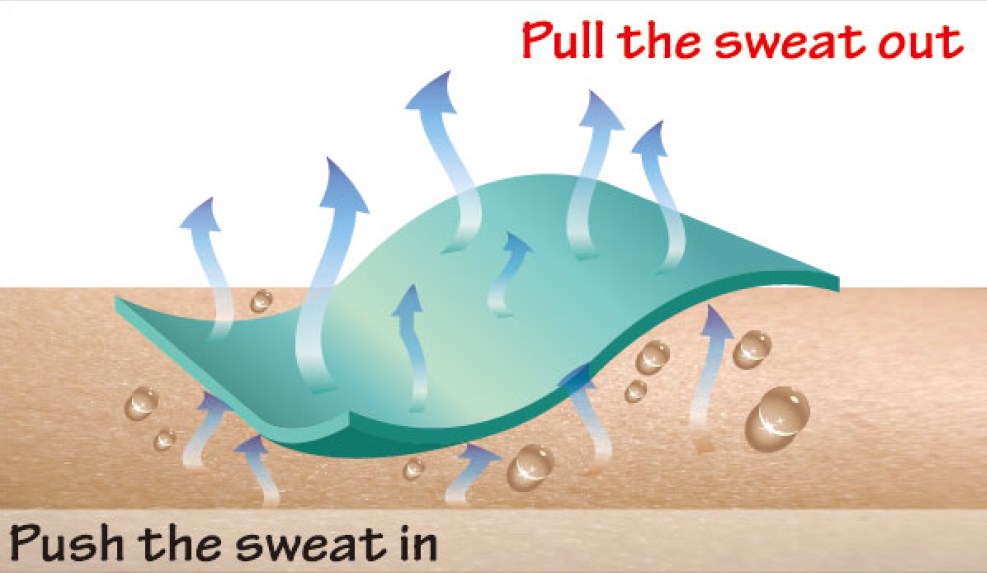 SEND US INQUIRY IF YOU ARE INTERESTED IN PERFORMANCE APPAREL FABRICS AND TEXTILES